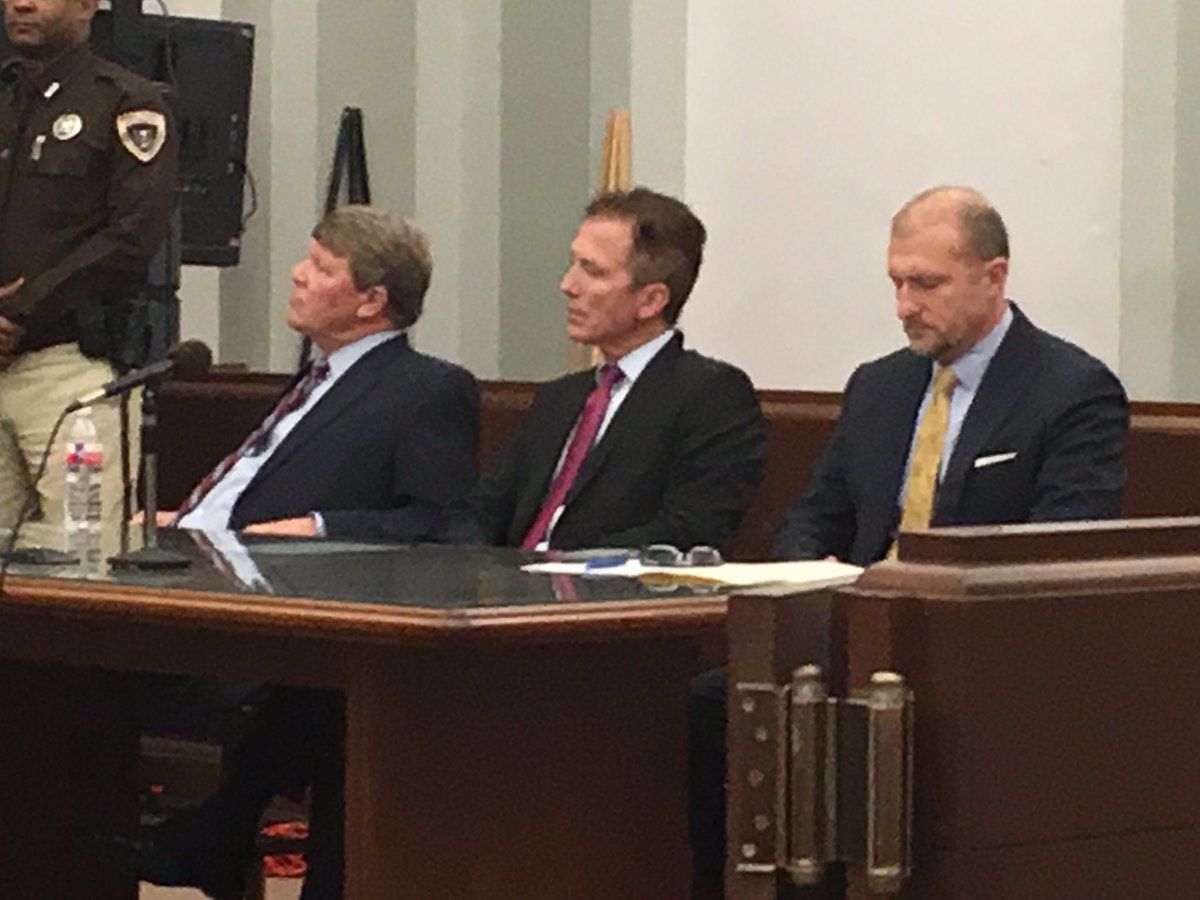 credit: WLBT
A Hinds County jury found Downtown Jackson Partners President Ben Allen guilty on one of ten counts for embezzlement. Mr. Allen was guilty on count four of the indictment. Count 4 states:
While acting in concert with and or aiding abetting or encouraging another or others, on about
September 1, 2010 to January 31, 2014,

Benjamin Wade Allen III being a person undertaking to act for others and intrusted by them with
business of any kind or money did willfully, unlawfully and feloniously convert to his own use
any money or other valuable thing to wit a$1,738.37 for payment of Benjamin Wade Allen III and Susan Allen's personal cell phone bill said $1,738.37 being the lawful property of Downtown Jackson Partners, a nonprofit corporation, which lawful currency came into his possession by virtue of his employment at Downtown Jackson Partners, a nonprofit corporation, and which monies he did not return to Downtown Jackson Partners in violation of Miss. Code Ann. 97-11-25;
This is interesting because DJP attorney Robert Gibbs stated in a resolution authorized by the Board of Directors. JJ reported in June:
The Board states that the payments Mr. Allen reimbursed DJP for the monthly charges each and every month. The report states that the expenditures were "completely authorized" and that "the accountants for DJP received full reimbursement on a periodic basis from Mr. Allen during his employment."

DJP approved the line for Susie Allen with the understanding that Mr. Allen reimburse DJP. This was always done and none of othe money alleged in the indictment was converted by Mr. Allen. Earlier post.
Mr. Allen will be sentenced on March 6. Othor Cain posted this video of the announcement of the verdict on his FB page: