File this post under the Lead Laxative Report. JPD issued the following statement on Twitter:



These suspects are responsible for a Monday evening att. armed robbery of Metro PCS on McDowell Rd. Employee fired shots at the suspects.
No injuries were reported. Nothing was taken.Anyone with any information regarding this incident, call police. 601-355-TIPS (8477)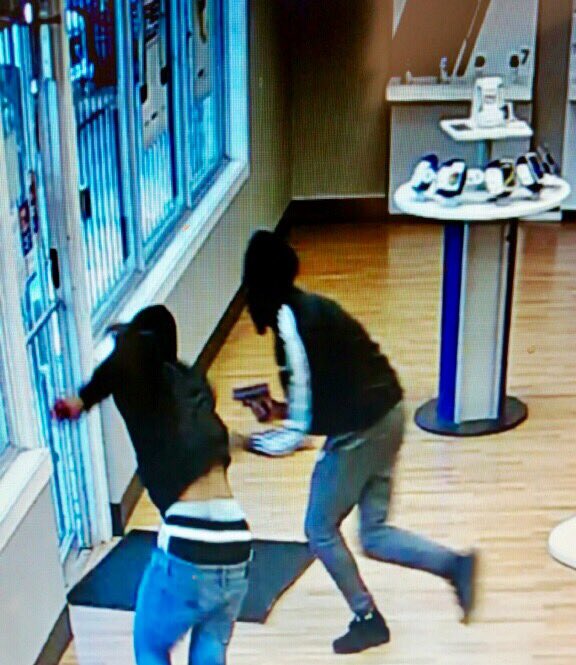 Too bad he missed them. We need to take this manager to the range.