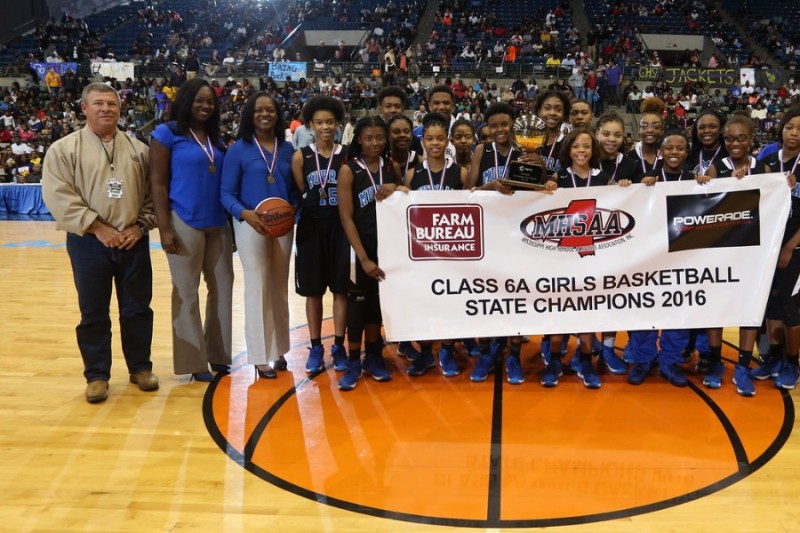 The Murrah High School Lady Mustangs did the city proud in bringing home a tenth state basketball champeenship this year. However, they need your help as they have not been able to purchase their rings. Mr. Charles Irvin sent out this email to supporters:
Gofundme page
Dear Murrah Alumni, Fans and Supporters,
Yes, our Lady Mustangs brought home our tenth State Title in AAAAAA Basketball. We are Champions once again. This is our first championship since 2009.
Our student athletes could use your help. The Lady Mustang Basketball Club is asking you to consider sponsoring our players to assist them in getting their commemorative championship ring. The championship ring will be something they will keep and treasure for the rest of their lives. The "Road to the Big House" was for all those players and alumni that went before them these past 60 plus years. It truly is a victory for everyone associated with Murrah High School.
Neither Jackson Public Schools nor the Jackson Public Schools Athletic department provides our team with any money for our victory in the state playoffs. Our players must purchase their own championship ring.
The cost per ring is approximately $275.00, with a total cost of $8000.00. We are hoping to subsidize the cost with sponsorships from our community and alumni. You can make a significant contribution to help defray the costs or you can sponsor a player for $275.00 each. Your contribution will offset the cost of the rings.
For each $100.00 sponsorship, you will receive a special Murrah Lady Mustangs "Commemorative Poster" celebrating our State Championship Season! Thank you for your support. GO Lady Mustangs!
Sincerely,
s/Charles Irvin, President
Murrah Lady Mustangs Basketball Club