A former Hinds County prosecutor claimed that Hinds County District Attorney Robert Shuler Smith fired her because she wanted to prosecute Christopher Butler. Mr. Smith was indicted by a grand jury in September for hindering the criminal prosecution of Mr. Butler. Former Hinds County District attorney Gale Walker testified as a rebuttal witness for the prosecution today.

Mr. Smith's attorney, Jim Waide, objected to her testimony. He argued that she should have been included in the main case by the prosecution instead of used a a rebuttal witness that left him with little time to prepare a defense. However, Judge Larry Roberts overruled the objection and allowed her to take the stand.



Ms. Walker worked as an ADA for Mr. Smith from August 2012 until her firing in January 2014. She testified that she was responsible for prosecuting the Christopher Butler case. Mr. Butler is a twice-convicted drug dealer who was indicted twice in 2012 on drug charges. The D.A. tried to dismiss the case but Judge Jeff Weill asked him to do so in writing. Smith refused. Text messages presented in court showed Mr. Smith attempted to indict Judge Weill to get him off of the case. The D.A. also tried to prevent the A.G. from prosecuting a consumer fraud case against Mr. Butler by interrupting Butler's March 3, 2016 preliminary hearing and arguing that the A.G. had no authority to prosecute its case without his consent.

She said several times that she could win the case with the evidence available to her but the District Attorney made it clear that he did not want to prosecute Mr. Butler. She testified that the D.A. had never taken such an interest in a case. She said ADA Armstrong Walters handled the indictment of Butler but he was fired. ADA Shannon Coglin took the case but the case was later reassigned to her and her partner, Brad Hutto, since they handled cases in Judge Weill's courtroom. Judge Weill apparently moved the case up to the top of the docket in 2013 since he preferred to clear older cases. She said he had the busiest courtroom and moved more cases than the other judges. She said the D.A. told her he wanted to dismiss the case even though she wanted to prosecute. She repeatedly said that the D.A. pressured her to drop the case and had never shown such an intense interest in the case. She said she was fired several months after she told him to take the case and prosecute it himself.

Mr. Smith has always claimed that MBN planted drugs at the home where Butler was arrested. However, Ms. Walker said she never saw any evidence to support the claim. She also said that Ms. Coglin reviewed the tapes and never saw any evidence as well. She presented this text message as well: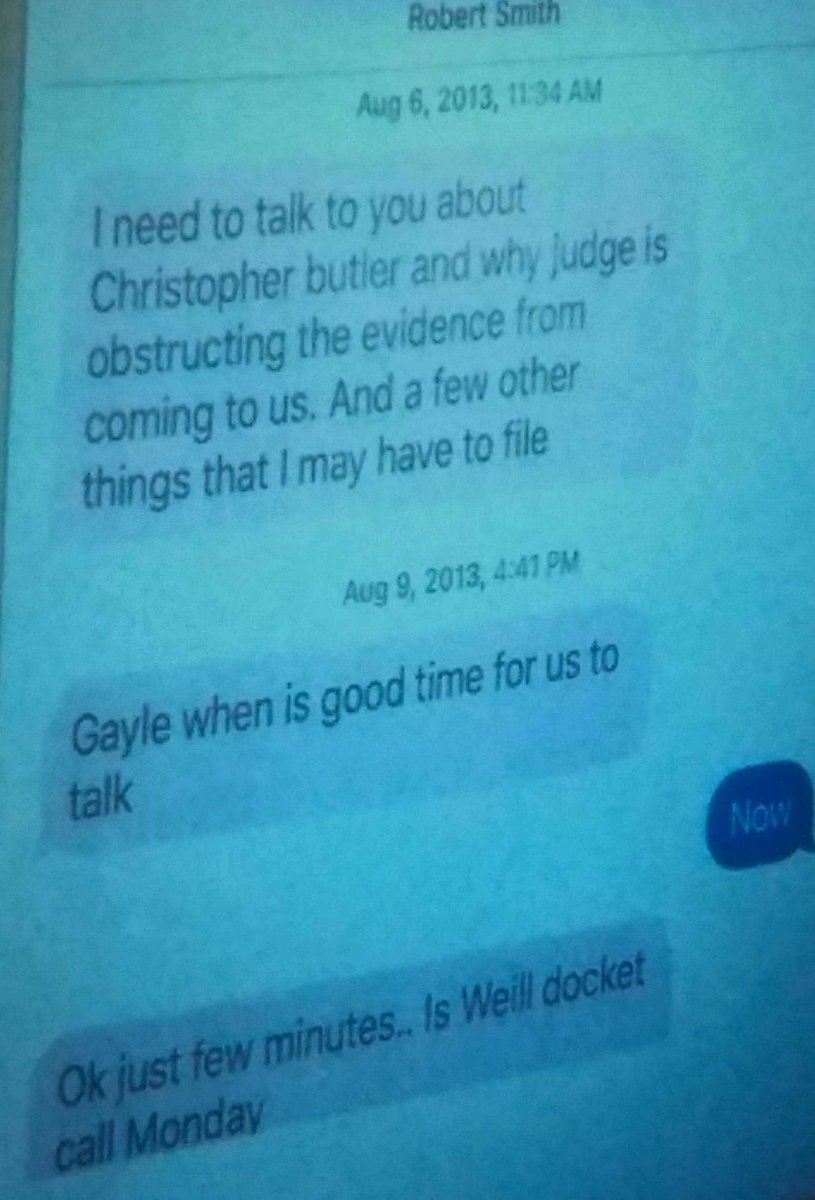 However, Ms. Walker confessed to a few sins on the witness stand. She said that she had written seven bad checks between 1996 and 2004 but had paid all fees and penalties. She once ran behind on her payments for a storage unit and sent a letter on office letterhead that stated the state would pay the money. Ms. Walker said Mr. Smith told her not to worry when she told him about it.
See the JJ Twitter feed for Tuesday's courtroom coverage.
Ms. Walker also sued Mr. Smith for wrongful termination and retaliation. She is represented by attorney Chuck McRae. Posted below is her second amended complaint that was filed on October 31, 2016. It contains her allegations that the D.A. wanted her to drop the Butler case and several other claims about why she was terminated. However, the case was filed in 2015 in Hinds County Circuit Court. Ms. Walker represented herself when she filed the original complaint. The original complaint did not mention anything about the Butler case. Mr. Smith removed the case to federal court in November 2015. It is rather ironic that none other than the Attorney General is representing the embattled Robert Shuler Smith in this case.