If you are looking for a new rabbit hole, go no further than Isles Dernieres in Lousiaiana. Commonly known as the last island, the islands are a sober reminder to nature's fury. It was Seaside before there was a Seaside until a nasty hurricane killed over 200 people and literally destroyed the island.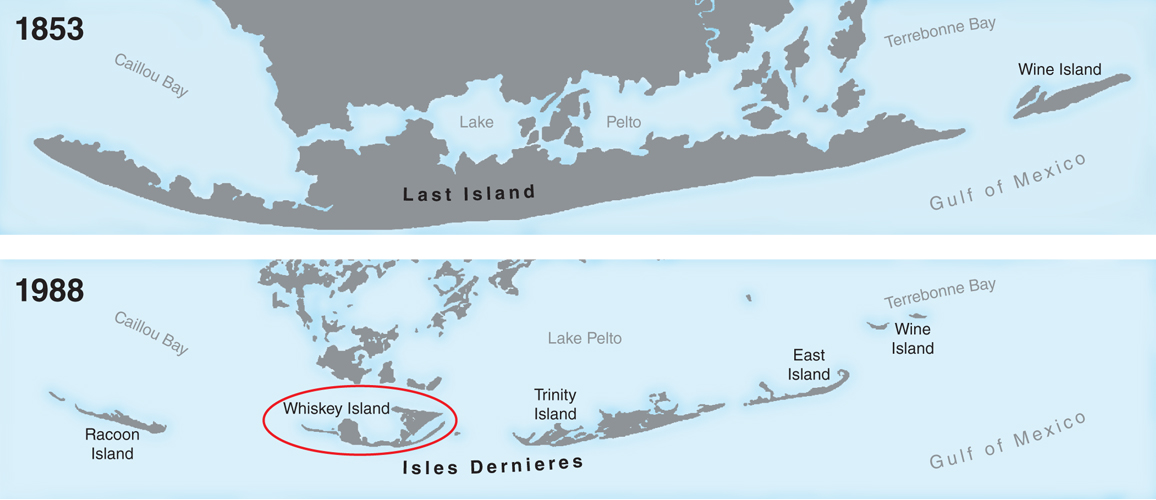 WAFB (CBS-BR,La) produced a short documentary about the island's destruction in 1856.
If video does not play, click on this link to watch it.
Smithsonian Magazine
reported:

Isle Derniere, 24 miles long and at points a mere mile wide, lay five miles south of the Louisiana mainland in the Gulf of Mexico, southwest of New Orleans off Terrebonne Parish. A mix of beaches, dunes and marsh, it stood about five feet above sea level. In the 1840s, wealthy Louisianans built the first of 100 summer homes on the island. Visitors came by steamboat to swim in the sea, paddle out on excursion boats, walk the beaches, explore the island by horse and carriage, and twirl on a carousel. Muggah's Hotel, the largest structure on the island, included a restaurant and ballroom and offered bowling and billiards. Isle Derniere was advertised as a summer resort, and it's unlikely that anyone lived there year-round....

The never-named hurricane hit Isle Derniere with full force at about 3 p.m. By then, it was the equivalent of a Category 4 hurricane, with winds up to 150 miles per hour. "It seemed all the aerial currents in creation had been turned upon us," recalled Reverend R.S. McAllister of Thibodaux, Louisiana. "Fiery lightning almost constantly illumined the heavens.…The Gulf upon one side and the bay upon the other were advancing upon us....

Isle Derniere, split in two by the hurricane's waters, was never inhabited again. Later storms eroded it further, and by 1988, 78 percent of its former land mass was submerged. Today, its remains form the Isles Dernieres chain—five islands, three of which make up Louisiana's Terrebone Barrier Islands Refuge, which is home to nesting waterbirds. Rest of article.
The
Houma Ceres
published some articles on the disaster.