Is Jackson going to have to go bankrupt for these people to learn anything? There is apparently much gnashing of teeth over the closure of the Grove Park public golf course. It is not known if the city council and Mayor wore sackcloth and ashes over the death of Grove Park but time is yet left for this to happen. The Clarion-Ledger reported:



Jackson's Department of Parks and Recreation began the process of planning the closure of Grove Park Golf Course as well as identifying personnel cuts on Wednesday, according to city spokesperson Shelia Byrd.

Byrd said the personnel cuts could impact as many as four positions.

The course closure and personnel cuts are in response to the city council's recent adjustment to the FY2017 budget. On Tuesday, the Jackson City Council voted to cut an additional $150,000 from the Parks and Recreation budget. The new budget takes effect Oct. 1.

The Department of Parks and Recreation already had made $1.3 million in reductions for the upcoming fiscal year, Byrd said. Jackson Mayor Tony Yarber responded to the course closing and personnel cuts, saying he hoped the council would reconsider.

"My administration presented a balanced budget that did not include closing a golf course of cutting additional staff at the course," Yarber said in a news release. "Those suggestions came from the City Council. I'm hopeful the council will reconsider."

Councilman Melvin Priester said that from 2014 to now, the city has spent $1.2 million operating both of the municipal golf courses and only taken in $164,000....

If we can find a way to keep both golf courses open, that would be amazing and we're going to keep working on that front. Americorps helps feed the poor and gives young people a critical chance to afford college. A budget without Americorps is not a balanced budget," Priester wrote on Facebook Thursday.

Ward 1 councilman Ashby Foote said Thursday that, while he wishes the city could continue to maintain the golf course, "first tier" services took priority.

"I'm all for golf courses and having them available to the citizens, but while the golf courses are a nice thing for the city to offer, they're not as high priority as police and fire services."

Over the last 11 months, Foote said the golf course generated $45,000 in revenue. Payroll and expenses of maintaining the course cost approximately $360,000, he said.

Foote said the if administration wanted to keep the course open, they would have to be more efficient at management. "They're going to have to make ends meet and tighten their belt and operate them in a more efficient manner," he said.... Rest of article.
Councilman De'Keither Stamps, who voted against the budget, said the golf course adds to quality of life in the city and he doesn't believe savings made through the closure outweigh the cut.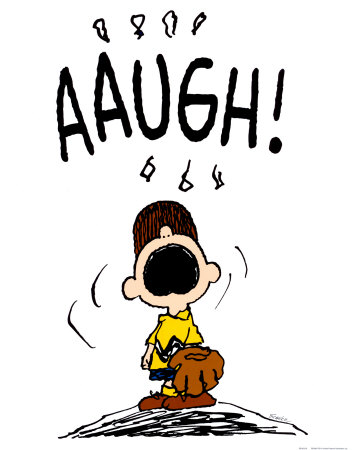 Kingfish note:
The real story here is that NO ONE wants to close Grove Park. The city is losing OVER $300,000 on Grove Park. Keep in mind that there are not one, not two, but THREE public golf courses in Jackson (if one counts Lefleur's Bluff). This should be a no-brainer for these guys. The roads are falling apart, property taxes are going up, there is a humongous consent decree coming down the turnpike, businesses leave along with their tax revenue and Jackson's leadership doesn't want to close something that is losing over $300,000 per year when there are two other public golf courses.
If the leadership wants to increase some golf course revenue, it should install a credit/debit card machine at Sonny Guy Golf Course. Bring it into the 21st century, that sort of thing, so users can actually use the course. Private businesses can get one installed within days or weeks. However, these guys will screw that up. First the council and Mayor's office will debate it to death. Then the city attorney will take six months to draft an agreement, wait, I forgot, we first have to issue an RFP. Wait a month or two for bids on one credit/debit card machine. Then maybe two years from now one will be placed at the golf course. How much money is left on the table because we can't offer what is stanard practice at most private businesses?
This is not leadership. This is governing by trainwrecks and icebergs. Meaning city leadership is governing by swerving away from disasters instead of getting aggressive and doing what needs to be done to right the ship.