Say goodbye to the Sun-N-Sand. The Mississippi Business Journal reported:




The Sun-n-Sand motor hotel on Lamar Street earned a colorful history as a gathering place for legislators to hash out bills outside the glare of public scrutiny.

The other property is the former Wright & Ferguson Funeral Home on West Street.

The motel, which has been vacant since 2001, will be razed to make way for more parking for government workers, said Chuck McIntosh, director of communications for the DF and A.

The motel is on the state Archives and History's Mississippi Landmark list and on the Mississippi Heritage Trust's "10 Most Endangered Places."

"I think it's huge mistake," Lolly Rash, executive director of the Heritage Trust, said in an interview on Wednesday. "I think we need to look at all options before any historic building is demolished, particularly the Sun n Sand, which had such tremendous amount of history for our state." Rest of article.
October 1960
A shame no developer could make it work because such motels are "chic" again. The Wall Street Journal reported a year ago
such motels are making a comeback.
The Drifter Hotel (NOLA)
Sound View Inn (NY)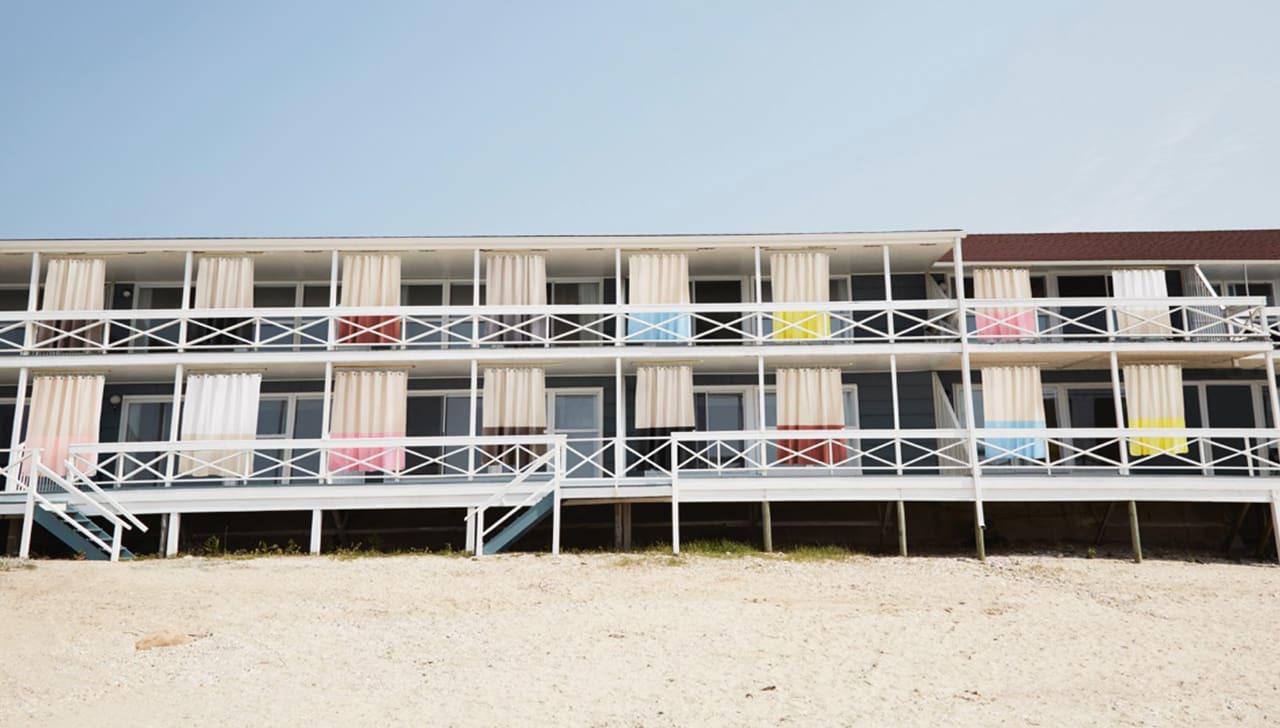 Sound View
Amigo Motor Lodge (Colorado)




Calistoga Motor Lodge and Spa (Napa Valley)