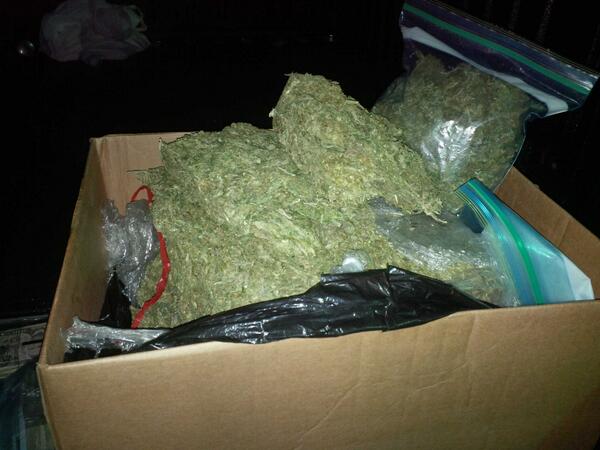 The Hinds County District Attorney dropped several charges against Marlon Williams after it claimed the state could not meet its burden of proof for conviction. Hind County Deputies arrested him on March 19 for possession of 25 lbs of marijuana and possession of a handgun during the commission of a felony. A grand jury indicted him on August 20 on the two charges. However, the District Attorney filed an order of
Nolle Prosequi
on September 15 to dismiss the case. The order stated:
The State is unable to meet its burdern of proof in proving the required elements for possession of marijuana and possession of a weapon by a convicted felon, as in this case there is insufficient evidence as to this defendant because the co-defendants have assumed liability for possession of the aforesaid items. Therefore, in the internest of judicial economy and prosecutorial liability, the State moves for Nolle Prosequi in this matter.
No one else was indicted in the case. Thus there are no co-defendants. You read that correctly: the District Attorney dropped the charges on this guy without securing the indictment or conviction of the "co-defendants" who "assumed liability" for the weed and handgun. Law enforcement sources also told this correspondent that no one from the district attorney's office contacted the Sheriff's office about "fixing" any defects in the case.
JJ
readers may remember this story as this correspondent was present when the arrests were made.
JJ
reported on March 19
:
The Hinds County Sheriff's office busted a drug operation at Williams Complete Car Care on 1555 W. Northside Drive tonight. Deputies seized 25 lbs. of marijuana (street value is $6,200), a handgun, cash, scales, and other paraphernalia. This was the third drug bust made by Hinds County deputies today and the fifth one this week. Deputies arrested Marlon Williams (35), Joshua Holly (29), Curtis Bozeman (33), and Odarron Washington (22). The charges are possession of marijuana with intent to distribute while in possession of a firearm.
The Kingfish even took pictures and shot video of the arrests:
Kingfish note:
So yet again, law enforcement conducts a drug bust in the presence of the media. The cops find over 25 lbs of marijuana and a handgun. The guy in charge is apparently a convicted felon and had the handgun. The case goes to a grand jury, indictment, then charges dropped. The scorecard for this bust is 1 dropped indictment, three non- indictments, and the cops get zero. The question is why Judge Bill Gowan did not review this order more closely when it was submitted.