Ridgeland Mayor Gene McGee address a somewhat hostile crowd at Ridgeland High School tonight regarding the proposed construction of a Costco off of Highland Colony Parkway. The Mayor was subjected to boos and catcalls as he discussed the project. The big news of the evening was that developer Andrew Mattiace had applied to the Mississippi Development Authority for a sales tax rebate before the program expired on July 1, 2014.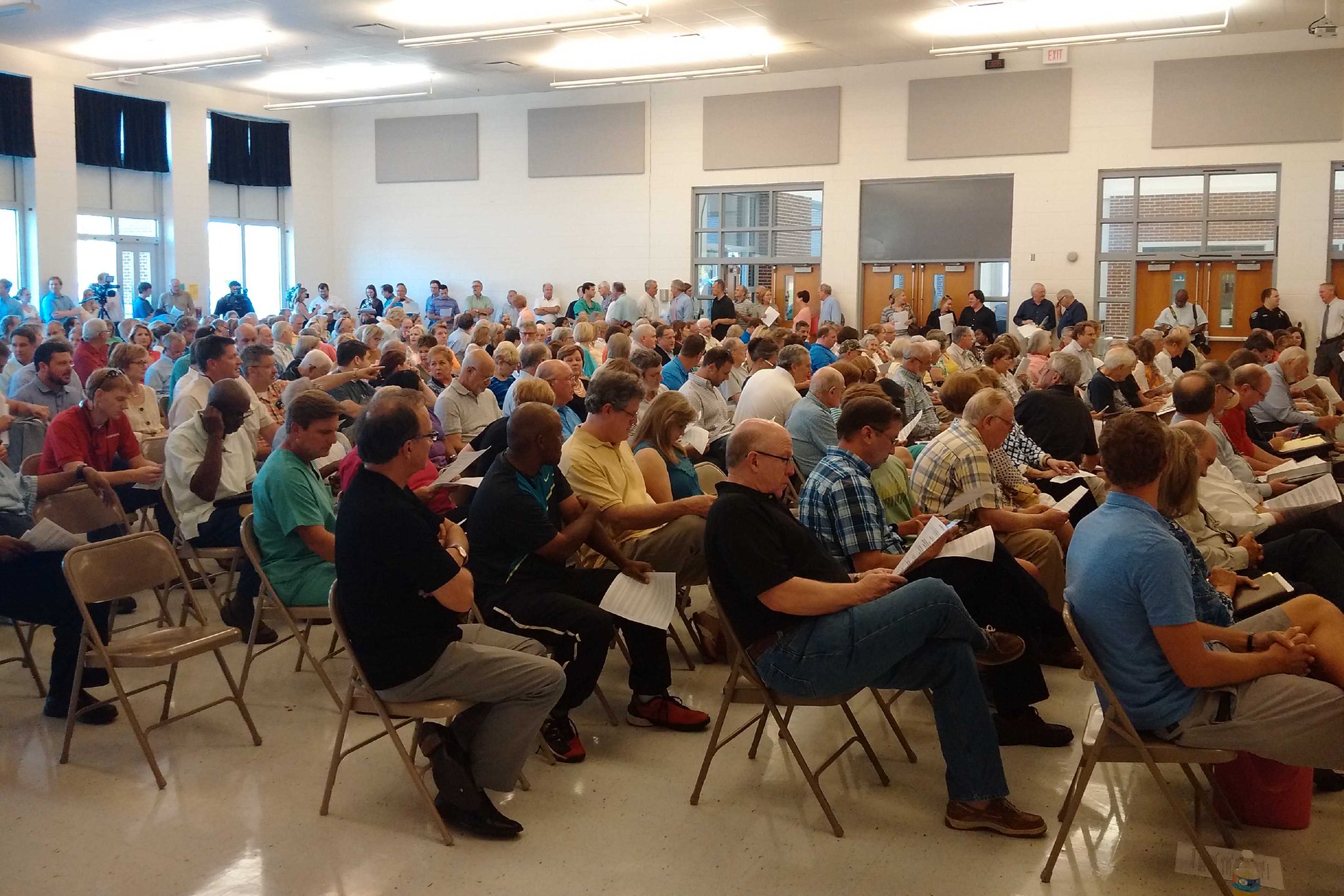 The proposed Costco will be built on Renaissance Phase III. However, Mr. Mattiace applied to MDA for the rebate for Renaissance Phase II. He determined the project did not meet the guidelines and amended the application after the deadline to obtain the rebate. The construction will supposedly cost $89 million. The developer receives up to one third of the construction cost back from MDA.
Some other observations:
*The cafeteria at the high school was standing room only. The crowd was raucous at times as it repeatedly interrupted Mayor McGee.
*The zoning for the proposed land was changed to the more retail-friend classification of C-2 last year.
*Developer Andrew Mattiece did not appear at the meeting but will host a similar forum on August 20.
*The roundabout will not be removed nor will a traffic signal be installed at the intersection of Highland Colony Parkway and Jackson Street.
*Mayor said he did not know who the tenants would be at the proposed development.
*No TIF bonds will be used for this project.
*Neil Schaeffer Engineering is conducting traffic counts for Mattiace. The parkway is designed to handle 30,000 vehicles per day. The daily count is now 7,800 vehicles.
*A petition with nearly 11,000 signatures against Costco was presented to the Mayor.
Ridgeland Mayor Gene McGee starts talking at 2:25.
Costco opponent Bill May addresses forum




Mayor Gene McGee speaks