Attorney General Jim Hood issued the following statement.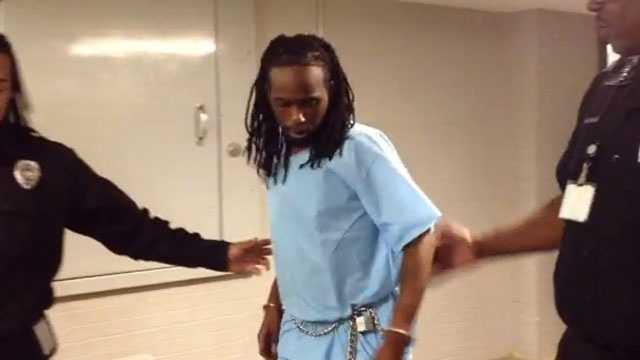 Credit: WAPT
JACKSON – Attorney General Jim Hood announced today that a 25-year-old man from Jackson was convicted

Thursday

on three counts of murder.
Javondus Beasley was convicted by a Hinds County Jury after a three-day trial on one count of capital murder and two counts of second-degree murder.
Beasley was convicted of intentionally shooting 29-year-old Eldra Gibson, 25-year-old Sherrod Brown, and 22-year-old Ashley Taylor, during the late evening hours of

October 30

. Beasley entered the home on Moon Street in Jackson with the intention of robbing the owner of the house then killed the owner and the other two victims that were in the house at that time.
Judge Jeff Weill, Sr., scheduled a sentencing hearing for

January 4

in Hinds County Circuit Court.
Beasley faces a potential sentence of life without parole for the capital murder conviction and up to 40 years in prison for each second-degree murder convictions.
"I appreciate Judge Weill and the Hinds County jury for bringing this murderer to justice," General Hood said. "We hope this brings the victims' families a bit of peace this Christmas."
The case was investigated by the Jackson Police Department with assistance by Perry Tate of the Attorney General's Public Integrity Division. The case was prosecuted by Special Assistant Attorneys General Jim Giddy and Marvin Sanders following the recusal of the Hinds County District Attorney's Office.