A woman saved a Baton Rouge police officer from harm while he was beaten by a suspect. The Morning Advocate reported today: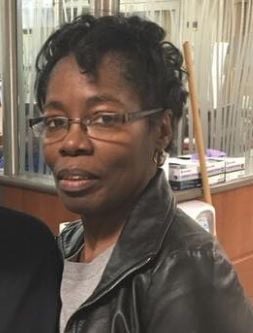 Vickie Williams-Tillman was on her way to Sam's Club and Walmart early Sunday morning, listening to gospel music, when she noticed a police officer struggling with a man on the side of Harry Drive.
She rolled down her window to ask if the officer needed help, but she couldn't hear him respond. She did, however, lock eyes with him.
"I could see in his eyes he needed help," said Williams-Tillman. "You don't have time to think about it … I did what God needed me to do."
And what Williams-Tillman did — jumping on the attacker's back until more police arrived — has many in the community, including the mayor, hailing the 56-year-old as a hero.
"Vickie Williams-Tillman epitomizes the true Good Samaritan," Mayor-President Sharon Weston-Broome said in a statement. "She reached out and offered a courageous and unconditional response to the officer. Ms. Williams-Tillman is a hero and demonstrates the true meaning of loving God and loving your neighbor."
Williams-Tillman said she didn't hesitate to help. "It was something that went through my soul," she said. "You don't think about the risk."
The 44-year-old officer, whose name has not been released, had found the man asleep in his vehicle just before 8 a.m. in the 8400 block of Harry Drive, seeing drug paraphernalia visible, according to the arrest report. As the man, 28-year-old Thomas Bennett, exited from his vehicle, he became aggressive, said Baton Rouge Police spokesman Sgt. L'Jean McKneely. Bennett, of Albany, grabbed the officer's baton and used it to repeatedly hit the officer in the head, McKneely said.
Bennett also grabbed the officer's flashlight and radio, and attempted to take the gun from the officer's holster. McKneely said things might have gone a different way without Williams-Tillman's help.
"She made a big difference," McKneely said.
Bennett was finally detained after he was hit by a stun gun fired by a second officer who arrived at the scene, McKneely said. All three people involved in the fight were taken to Our Lady of the Lake Regional Medical Center with minor injuries and were released by Sunday evening.
Rest of article.